BILL
PEARSON'S


2018 online portfolio, projects & showreel

mobile: (0) 7388 263 959 address: 50 romana court, sidney road, staines tw18 4qj, england, uk

Bill (William) Pearson has been a British modelshop supervisor, and model & prop maker working in the feature film & TV industry around the world for over fourty years. You can see his IMDB Entry here.

Bill entered the film industry in 1978 after graduating with a First Degree BA in Graphic Design, progressing to Special Effects Modelshop Supervisor on Alien, Flash Gordon and Outland. In 1982 he joined BBC's Visual Effects Department as Assistant & Designer on Dr.Who, The Young Ones, Top of the Pops, Tenko, Blake's 7, Horizon, Squadron, Shackleton & Tomorrow's World.

In 1984 he moved to Denmark for 18 months, working as Special Effects Model Designer & Director for D.R. - Danish Television. On returning to the UK, he supervised Model Construction on Roger Christian's 2084 (Lorca and the Outlaws). Then joined Commercials Modelmakers Robert Seaton Associates, while also working as FX Model Design Consultant for Filmaster (Rome) on Fiat, Lancia and Kodak commercials in Italy.

In the last 40 years has worked freelance in Special Effects, Models and Props Design and Construction on commercials for Barclays Bank, Proctor and Gamble, British Telecom, Samsung and Lego. On TV programmes Taggart, Crystal Maze, Comic Strip, The Big Breakfast, Murder Most Horrid, You Bet, Red Dwarf Series' 4, 8 9 & 10, Bugs Series 2 and ran the Model Design/Construction shop on Gerry Anderson's Space Precinct.

Bill's feature Film work includes, Hardware, Double X, Project Shadowchaser, (Zefferelli's) Hamlet, The Borrowers, The Pope Must Diet, Roy Chubby Brown's UFO, Masterminds, Lost In Space, The Astronaut's Wife, Wing Commander, Battlefield Earth, Die Another Day, Thunderbirds The Movie, Alien Vs Predator, The Hitchhiker's Guide to the Galaxy, Casino Royale, Moon, Gravity, Prometheus, and most recently props for The Man From U.N.C.L.E.
If you want to contact Bill to talk though any employment, interview or public speaking opportunities you may have, you can do so via any of the details below.


Mobile - +44 (0) 7388 263 959
50 Romana Court, Sidney Road, Staines, TW18 4QJ, UK

You can download extensive examples of Bill's previous work below, along with a number of other projects & files. Each download has a short explanation, along with some thumbnail images. All the scanned/printed material is available in either 'Full Resolution'; high quality & large filesizes useful for interview source material & replica reference, and 'Low Resolution'; with smaller filesizes for simple viewing. Although they're locked together in PDF format for ease of viewing, the original 1:1 size/quality JPEG images/scans can be extracted back out using an application called Some PDF Image Extract (also mirrored here), just be sure to set the Jpeg Quality (%) to '100' and Jpeg Grey Scale to 'False'.
PORTFOLIO
---
Within this download; 'Portfolio Folder 01' (12 Pages) is Bill's older A4 showcase. Many former contents have been recycled into 'Portfolio Folder 02' (136 Pages); Bill's current A4 showcase to date, all scanned at 600dpi in PDF format.
---

LOOSE PHOTOS
---
This download contains 2,142 35mm photos, transparency slides, and digital photos, all arranged alphabetically by film title, covering the entirety of Bill's working life. The physical photos were scanned at 600dpi, any slides/negatives at 7200dpi, and digital photos copied 1:1 from the originals. Please note that a small number of the photos may show items partially or entirely made by others, these are simply Bill's photos.
---

BILL'S LECTURE DVD

JUNE 2013 2 HOUR LECTURE AT 'THE CITY OF GLASGOW COLLEGE'
---
This contains Bill's June 2013 Two Hour Lecture At 'The City Of Glasgow College', which covers the majority of his life's work with slides. This is the full DVD version.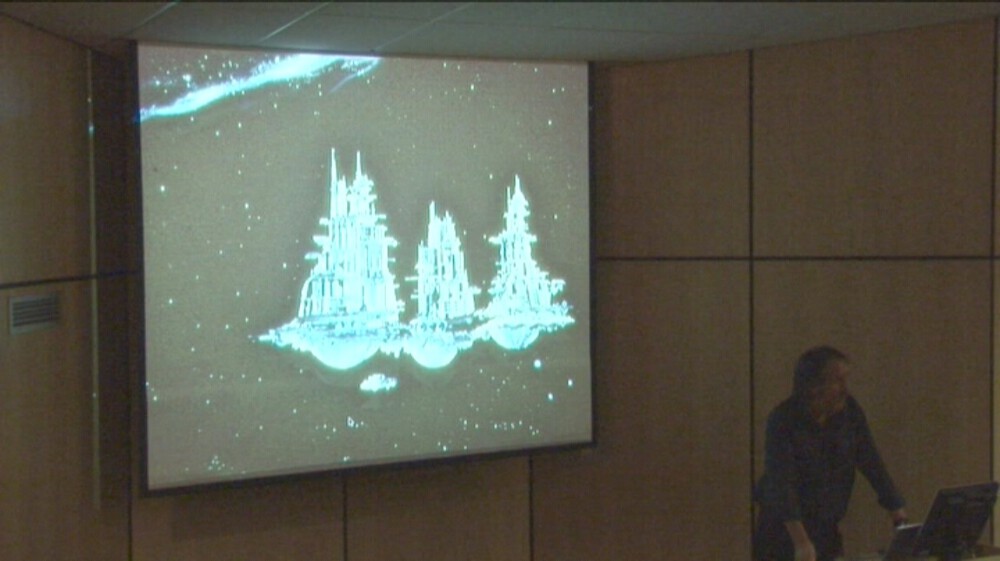 ---

DVD VIDEO FILES

CASINO ROYAL FOOTAGE, DOG STAR, & RED DWARF CHRISTMAS SPECIAL
---
This download contains 15mins of Casino Royal behind the scenes footage of the 2006 model shoots, a 2005 Dog Star Promo, intended as a fund raising tool, a 2005 Red Dwarf Christmas Special Promo to raise interest in new episodes, as well as an official Red Dwarf Series 8 DVD featurette on Bill's work, and finally a Gerry Anderson's Space Precinct Model Promo Reel.
---

BILL'S SCRIPTS

THE ZONE, DOG STAR, & RED DWARF CHRISTMAS SPECIAL
---
The Zone, Dog Star, Red Dwarf Christmas Special, Starturn, Tales Of Tomorrow & Timequake, are Bill's own scripts available here in PDF format, some come with design notes & images. As of 2018, none have been realised into films, but he's invested a huge amount of spare time designing concepts and creating models & props for each. 'Full Res' Starturn includes an MP3 musical score.
---
Top photo 2009 © copyright 'The Prop Gallery', all other material 2018 © copyright Bill Pearson. Please do not reproduce without his expressed permission. You are visitor