Moderators: Evil James, EvilDeadChainsaws
Posts: 3
Joined: Mon Nov 02, 2009 2:57 am
My name is Alicia, and I am glad that there is this new website. I am a huge Evil Dead fan. I don't have a extensive collection as everyone else has, but I have a Mini Poster of Evil Dead with Tom Sullivans autograph on it, and the import CD Soundtrack to Evil Dead and Evil Dead 2: Dead By Dawn. I have 3 Evil Dead tattoos, one on each of my upper arms, Evil Dead Logo, Cheryl in the Cellar, with "Join Us" above, and Bruce Campbell Promo for Evil Dead, where in one hand he is holding a shotgun in one hand and a axe in the other hand.
You do not have the required permissions to view the files attached to this post.
---
Posts: 8
Joined: Sat Oct 31, 2009 12:50 pm
Nice to meet you alicia
maybe you could post some more pics of your tattoos, x
---
Posts: 3
Joined: Mon Nov 02, 2009 2:57 am
I will try posting some more pictures. I currently don't have a picture of my Bruce Campbell tattoo, but I will take a picture of it in a few days and post it this weekend.
---
Posts: 20
Joined: Sat Oct 31, 2009 1:21 am
Location: UK
Contact:
uullaa wrote:Nice to meet you kyle , i looked at your pic of your new zealand evil dead you sold and guess what ? it the one i bought

I could tell by the 769 written on the spine.This is such a great site , cant wait till more opens up
Ha ha That is great! I did wonder if it might be the same one. Nice to see it ended up in such a great collection.
---
Site Admin
Posts: 101
Joined: Wed Oct 28, 2009 1:23 pm
Location: England, UK
Contact:
I already know a number of you from other boards, but just for the new people, I'm Rob; the UK based co-webmaster of this site along with James. I used to run EvilDeadChainsaw.com, a company making replica Evil Dead chainsaws (see the main site for more info on that) and also run the Evil Dead DVD-ROM project collecting together a vast range of Evil Dead material (see that forum thread for more info) along with having a large collection of rare Evil Dead trilogy material & Super-8 shorts.
---
Posts: 3
Joined: Mon Nov 02, 2009 2:57 am
Here is another one of the Evil Dead tattoos.
You do not have the required permissions to view the files attached to this post.
---
Posts: 5
Joined: Sun Nov 01, 2009 6:02 am
vary nice.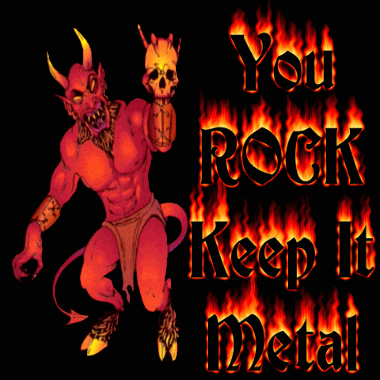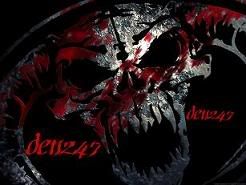 ---
Posts: 1
Joined: Sun Nov 22, 2009 7:09 pm
Hi, Im Kev, great to see a new ED site, looks very promising!!

Ive been an ED fan since 1984 when I first saw the VHS cover/poster in my local grocery store who opened a seedy back room where you could rent videos!!! WOW, you could actually rent a video!, this was a major development in the small town I lived in. Except, who had a VCR??
We tracked down a mate who owned one of these VCR contraptions, hired ED, bunked off school and had a blast, ah, those were the days...

My passion for ED kicked off again this year when I decided to collect everything ED on VHS, DVD etc.
Easy I thought, wrong! Evil Dead must be the most released movie ever!!

Currently have around 40 variants with many many more to go....what have I started...but its great fun.

Anyway I'll stop rambling on now...site is looking great, keep up the good work!!

Kev
---
Posts: 1
Joined: Mon Nov 30, 2009 12:48 am
Hi. I'm Chris. I was alerted to this place via pre-cert.co.uk.
First time i saw Evil Dead was in a video shop around '84 aged 7 or 8. Me and a mate watched the whole movie whilst srrounded by those old(then new!) tapes!
I recently picked up an original Palace pre cert of the movie for nostalgic reasons. I also have a canvas on my office wall of the original uk artwork
---
Posts: 23
Joined: Tue Dec 01, 2009 11:27 pm
I'm Book_Of_The_Bread. I've been an Evil Dead fan since 2008 and just joined today. I have ALOT of Evil Dead DVD releases, love the films, and really love the website!
---